Okay, so it's not the latest 
smart phone or tablet. When you think of RC toys, you imagine a fad that 
disintegrated from kid's lives when they finished high school. So it might be 
shocking to know that this list is actually relevant. It really is. 
RC toys are definitely still around and some of them are the most popular 
they've ever been. RC drones, for instance, have gathered a following the past 
couple years. Whether it's the RC racing or the great photo opportunities these 
drones provide, is really up to the user, but what is certain is that these RC 
toys you know almost nothing about, are here to stay. That is why the following 
five RC toys are the RCs you need to keep an eye out for; from drones, cars and 
helicopters, this is the list you need. So yeah, it's not the latest iOS app, 
but it'll get you off that torn up couch. 
Supernova Spy Quadcopter 4.5CH 
2.4GHz RC Drone with Camera
Sleek, fast and dependable, 
you would think we were talking about the latest car model. The Supernova Spy 
Quadcopter is everything you want in a drone, and more. It will make all your
friends jealous- which is bonus points, admit it. The Supernova is perfect for 
video recording; its built-in video camera includes a 2GB memory card, making 
it easy for you to record with only the push of a button. Its 2.4GHz 
transmitter is also a plus; it will give you complete control over the 
Supernova without any crossover or signal interference. This drone is your 
go-to for video recording; all you have to do is record something worth 
recording, and the Supernova will do the rest. 
World Tech Toys Rex Hercules UNBREAKABLE 2CH RTF IR RC Helicopter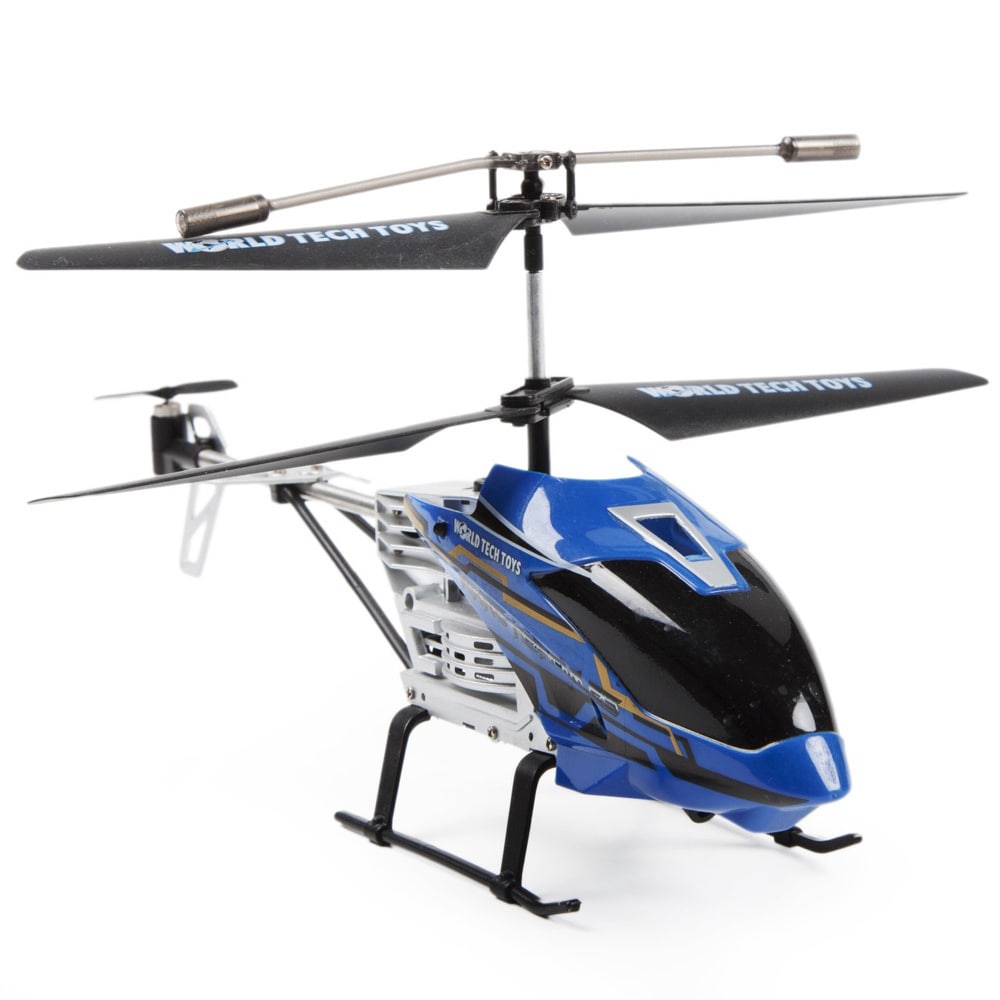 Nobody wants to damage their 
new RC; that's why the RC gods gave us the Rex Hercules Unbreakable. Not saying 
that the other RCs mentioned in this list are incredibly fragile; it's just
that the Hercules Unbreakable RC Helicopter is best known for being completely 
unbreakable. This RC can take up to 200 pounds of force; your joker of a friend 
can step on this, and it still won't break. That's some stability there. Its 
built-in charger charges from the controller; so don't expect this drone to 
suddenly stop because of low battery. This is possibly the best choice for any 
beginner still getting the hang of flying. Embarrass yourself all you want, and 
this helicopter still won't break on you- it loves you that much.  
DJI Phantom FC40 Quadcopter 5.8GHz 6CH RC Drone
So you have this pretty neat 
drone that cost you a (reasonable) pretty penny. You obviously don't want to 
crash it into your neighbor's lawn the first time you fly it. That is why the
DJI phantom FC40 Quadcopter RC Drone is the perfect drone for just about anybody. 
Think of it as the poster child of
RC 
Drones for Dummies. 
Its GPS and 
intelligent controls, including fail safe modes, will make your drone flying efficient. 
We're not saying this will make you an expert, we're just saying the Phantom will 
not fall apart on you just cause you're not that great at flying. Oh, and did 
we mention that it also includes an HD camera record video and a 2.4GHz Wi-Fi 
that connects to your smart phone. This drone will make you look good, so, 
you're welcome. 
Micro Gear HiSpeed 4WD 2CH 2.4GHz Brushless 1:10 RTR RC Electric Buggy
The Micro Gear Electric 
Buggy is a great option for anyone who wants to race through a muddy track. 
Though not a monster truck, the buggy is equipped with an independent 
suspension, resulting in speed and sharp turns, giving many RC vehicles a run 
for its money. Its custom off-road rubber tires not only give the buggy the 
support it needs, but it also gives the buggy the look it's famous for. Do 
yourself a favor, and race with this. 
Panther Spy Drone UFO with Video Camera 4.5CH 2.4GHz RC Quadcopter
Looks can be deceiving, and 
the Panther Spy Quadcopter is no exception. It looks like something out of an 
action movie; but just because it's intimidating looking doesn't mean it's not 
easy to use. This Quadcopter is equipped with an adjustable camera, allowing 
you to take pictures and record, and its built-in SD memory card makes it easy 
to upload images and videos to your computer. But, it's not just the camera 
that makes this a drone to drool over; the Panther also has a 360 degree Flip 
Stunt Mode, allowing you to execute flips and loops. The possibilities are 
endless.